So much dark work!
So another update is finally here.
This one is going to be pretty messy because there's been a lot of ups and downs going on. Let's start with the good.
Today is Janna's birthday! Happy birthday Mrs. Kindred! Thanks to my AWESOME Twitch viewers we were able to buy her a freakin' Nintendo Switch for her big day and she couldn't believe it when I handed it to her. If you see her in the Discord please wish her a happy birthday, even if it's a few weeks late. (She drags it out all month…)
I started work on dressing the new Red Canyon zone in the game. Hoping to have it all finished up and dressed by the end of next week.
I also finally got around to modeling the Ember Cat, which still needs some UV, texture and effects work before this little guy is ready to singe your leg hairs off.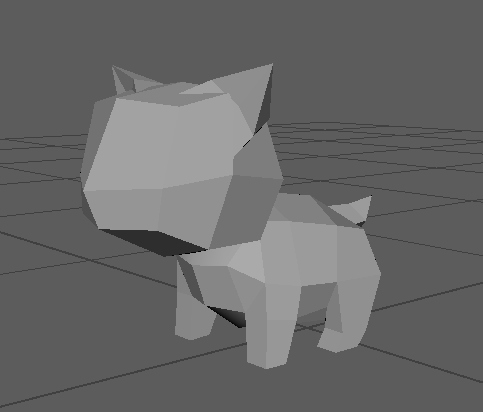 Swords 'n Magic and Stuff was featured by Epic Games as a community spotlight pick the first week of April! That was huge! We saw a ton of new faces in the channel and we have one of our own viewers, an Epic community manager, Kalvothe to thank for it. If you see him in the channel or the Discord be sure to tell him how awesome he is!
Next up, Kindred Games contracted a programmer, DeadlyMidnight who is now taking care of (you'll like this) all the networking for the game and most of the primary coding work. Midnight has so far been extremely helpful and has really taken a lot of weight off of my shoulders so I can focus on the fun stuff! The game is slowly making it's way back into a playable state (with networking this time) and we're hoping to see a new alpha build up and running for weekly testing from our hand picked testing team very soon!
The final good news is that Kindred Games has also officially recruited an art intern who is going to be an awesome asset and hopefully take a lot of great experience and know how away from this project. The intern, Alkainz (from the Twitch channel) will be making his debut this week once he's been set up with version control and a copy of the game. He's going to be working on props and building art and helping dress the world.
And the bad news. The game is STILL in a state of dismay. No real progress (at least playable progress) has been made since before the alpha and it's taking a toll on me and the Twitch channel. It's very discouraging not seeing any progress in your project and if it weren't for having a team now there's a real possibility that I may have put the project into a state of hiatus while I got back my motivation.
Luckily there's a silver lining and things are starting to look up. Midnight is getting ever so close to finishing up the backend and has begun work on the combat system. So my motivation is slowly returning and I can't wait to start seeing real gameplay changes again.
We're rooting for a June/July Early Access release now with full multiplayer support and will update with a more narrowed down date when we get back to a playable version and have an idea of where we're going next.
Keep in touch on the Discord: https://discord.gg/7PEaXq5
Drop by the Twitch: https://www.twitch.tv/kindreddev
Don't give up hope! Swords 'n Magic and Stuff will make it to Steam! I promise!